Our eco chain for internal and external recycling minimizes use of new plastics and reuses waste for greener plastic buckle manufacturing
How easy is it to manufacture recycled plastic buckles and fasteners?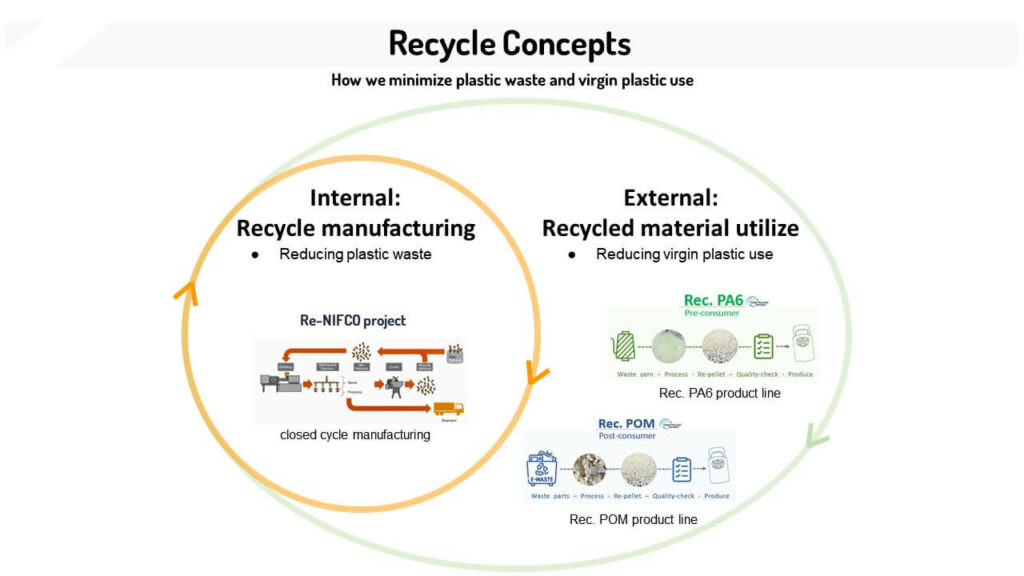 It's not as easy as you might think to use recycled plastics to manufacture plastic buckles and fasteners. There is a lot more involved than simply melting down and reusing plastic waste. At best that would result in sub-standard products, and also damage molds and production equipment.
When manufacturing plastic buckles and fasteners, you need to use clean, high quality plastics and pay close attention to quality control. We follow every recycled plastic buckle through three carefully managed stages. This enables us to manufacture sustainable plastic buckles and fasteners for our global customers without compromising on quality or performance.
---
What are the three stages for successful manufacturing of recycled plastic buckles & fasteners?
Identifying sources of high quality recycled plastic for plastic buckle manufacturing
Quality testing and evaluation of injection molding compatibility
Using recycled plastics to manufacture existing & new products
---
Our use of recycled plastics is part of the implementation of our sustainability action roadmap, which has already seen us grow our manufacturing of high performance plastic buckles and fasteners using recycled plastics from nearly 3m items to over 25m items since 2019.
Where do we find sources of high quality recycled plastic for plastic buckle manufacturing?
At Nifco we reuse our own internal manufacturing waste, which guarantees quality, as well as identifying external sources of high quality plastics suitable for plastic buckle manufacturing. In every case we perform rigorous checks to ensure that performance and appeal meet the standards our customers have come to expect.
Internal – closed cycle manufacturing process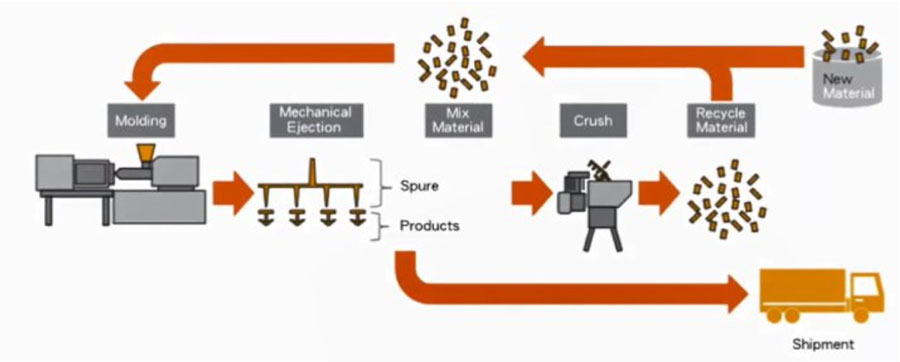 Re-Nifco closed cycle plastic buckle manufacturing reuses manufacturing waste during the production process to remove waste plastic from the production cycle. The recycling of manufacturing waste guarantees an exact match in color and performance as well as eliminating the need to store excess plastics for reprocessing or reuse.
By closing the recycling loop on our internal plastic buckle and fastener manufacturing processes we are able to control quality and minimize waste even before we ship our products to our global customers.
External – reuse of pre-consumer & post-consumer plastics

Pre-consumer Nylon PA6 from clothing manufacturing is processed and re-pelletized for use in new products after rigorous testing and quality control checks to guarantee excellent performance and finish. Engineering tests demonstrate Nylon PA6 can be substituted for POM to manufacture many of our existing plastic buckles and fasteners. We can also retool molds to maintain perfect injection molding flow characteristics when substituting PA6 for POM.
Our pre-consumer PA6 Nylon is sourced from the garment industry, where waste yarn from textile manufacturing is a problem for environmental waste management. By using waste yarn pre-consumer, we are reducing the production of plastic waste from manufacturing, and because PA6 Nylon is easily reused we are manufacturing highly sustainable products for closed-loop recycling.
Post consumer POM is processed and re-pelletized for reuse after quality checks to ensure new manufactured products meet all engineering and visual appeal requirements. POM is a readily available plastic that is commonly used in a wide range of industries. POM is relatively easy to separate, process, and re-pelletize for reuse in injection molding machines.
Because many of our plastic buckles and fasteners are manufactured from POM, this makes it easy to use post-consumer recycled (PCR) POM in our injection molding processes without modification.
Quality testing and evaluation of injection molding compatibility
The final results of our plastic buckle manufacturing processes are what matters to our customers, and our quality control systems make a significant contribution to our efforts to ensure excellent outcomes. Recycled plastics require close attention to ensure products are free of faults and contamination. Excellent supply chain management is followed by rigorous testing and evaluation to verify performance and visual appeal.
How do you test the physical properties and stability of recycled materials?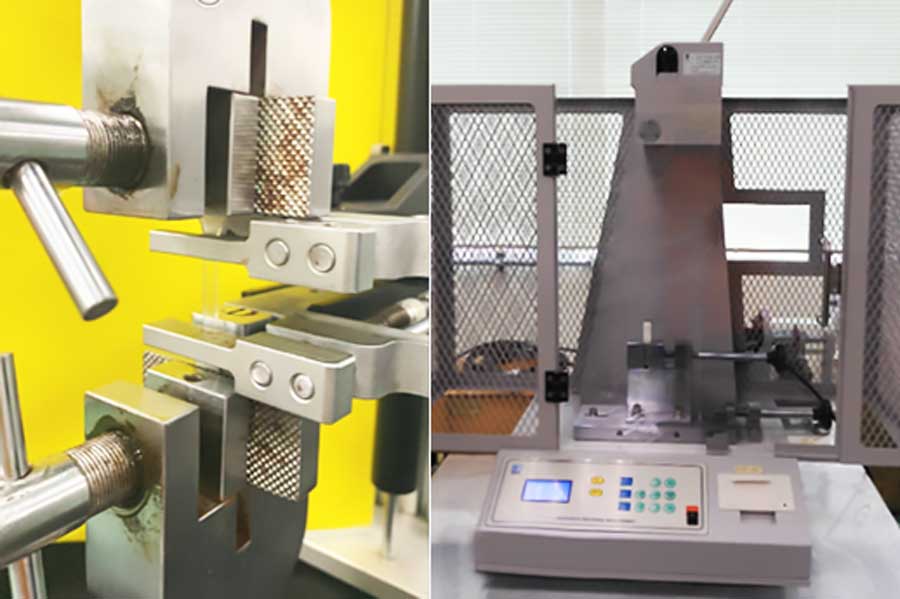 To ensure that plastic buckles and fasteners made from recycled plastics match the performance of new plastics, we carry out a range of tests and quality checks. We also model the flow characteristics of injection molding to identify any modifications that may be required to guarantee finished products will match original engineering characteristics and finishes.
---
What are three types of material testing for recycled plastic buckles and fasteners?
Impact & stress testing
UV resistance (aging tests)
Chemical resistance
---
Tests are carried out at different temperatures and with varying environmental humidity levels to check that our plastic buckles and fasteners will function perfectly and have an acceptable service lifespan regardless of the weather and geographical location in which they are used.
Injection molding flow analysis for recycled plastic buckles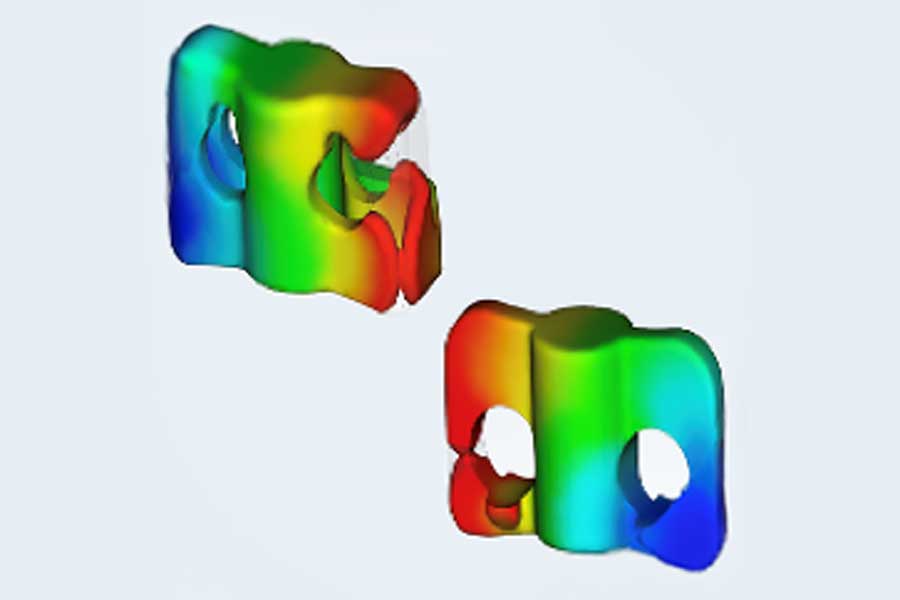 Many injection molded POM products can be manufactured using PA6 nylon, but the flow characteristics of PA6 nylon are not identical to POM. We carry out mold flow analysis when investigating existing POM plastic buckles and fasteners that might be manufactured using pre-consumer recycled PA6 nylon.
Some plastic buckles can be manufactured in existing POM molds without modification. Molds can also be modified to improve flow and enable the use of recycled PA6 nylon to replace new POM plastics in more products.
Using recycled plastics to manufacture new & existing products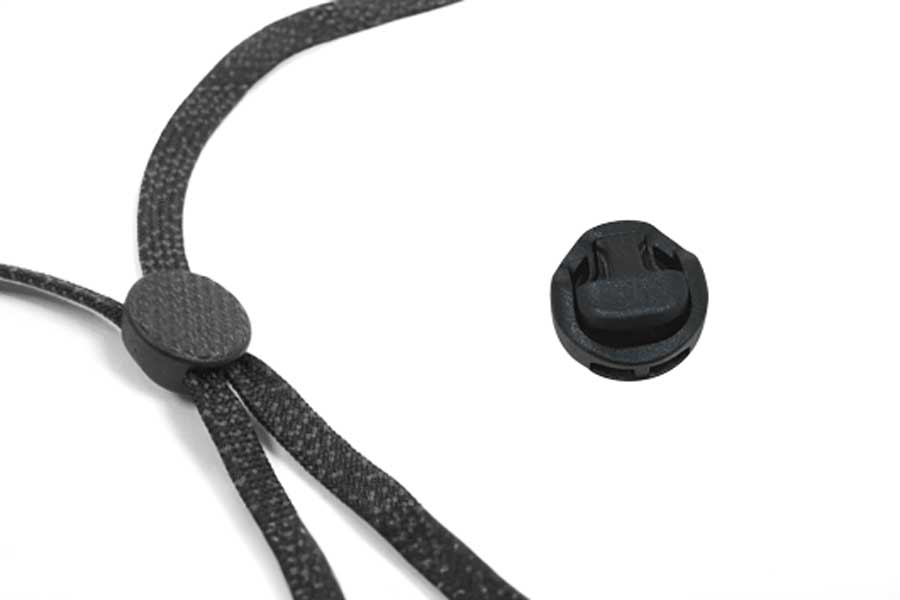 Exciting new products like our NX130A-textured cord lock with hidden button show how recycling technology can unlock a wealth of possibilities. This can be manufactured from recycled POM or recycled PA6. The standard POM NX130A also comes in smooth finishes and color alternatives to support the creative imagination of apparel and footwear designers.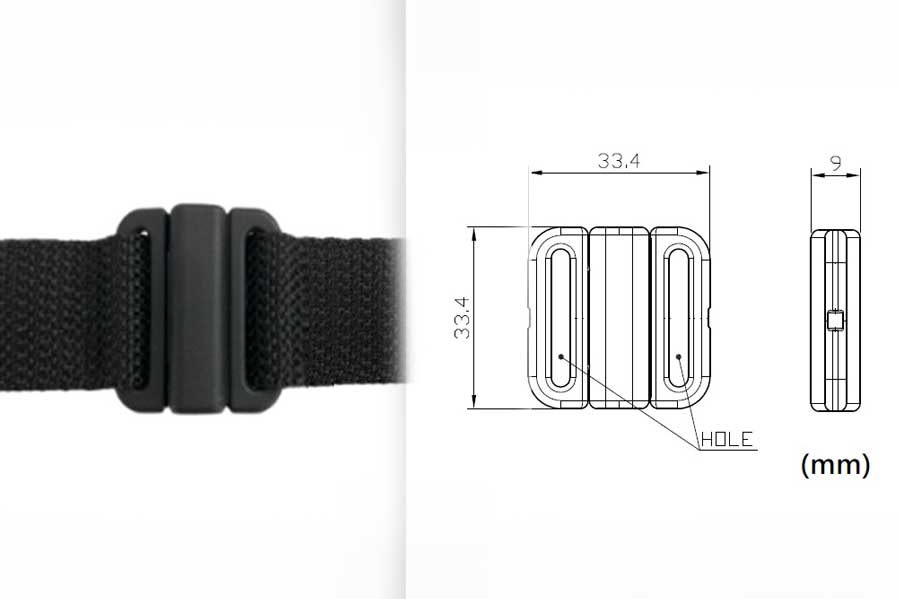 Our existing range of recycled PA6 buckles includes the BN25A-RB model, above, for 25mm webbing, which offers high strength with minimal use of plastics, and is a good example of products we can manufacture to the highest sustainability standards. View our online catalog to explore our extensive collection.
Combining internal and external recycling processes maximizes the benefits for people and planet
We can see how our actions to reduce plastic waste, reduce the use of new plastics, and maximize the use of recycled plastics contribute to the success of our sustainability action roadmap.
---
How does Nifco maximize the benefits of plastics recycling and reuse?
Reducing plastic waste
Reducing new plastic material use
Combining to maximize the benefits for people and planet
---
Internal closed-cycle processing and use of waste materials in the ReNifco process is a validated method of manufacturing high quality products that don't cost the Earth. Use of recycled PA6 as an alternative to POM and use of recycled POM are combined with quality management and validation to ensure sustainable manufacturing without compromising on quality. Nifco makes very efficient use of recycled materials both in the manufacturing process and by incorporating recycled materials. Excellence in design and quality control ensure sustainable products that meet customer engineering and performance requirements. Contact us to discover how Nifco plastic buckles and fasteners offer you the best fit for people and planet.