Nifco on track to achieve annual target of 50m recycled units by 2024
Nifco has moved rapidly to anticipate and respond to the emerging challenges of sustainable manufacturing. Let's look back over the past 5 years at examples of the green initiatives that have earned us multiple awards for our recycling and sustainable products.
Milestones in sustainability
Recent significant milestones in our green manufacturing processes include both improvements in the use of recycled materials as well as improvements in processes and systems that support sustainable business across all our operations and services.
2018 Post-consumer recycled (PCR) PP leads to ISPO Textrends Award
2018 Higgs Index supply chain sustainability assessment
2019 Global Recycled Standard registration
2019 Re-Nifco production waste reuse system implemented
2020 Pre-consumer PA6 textile manufacturing waste recycling
2021 Post-consumer POM electronics waste recycling
2022 ISPO Textrends Award: metal free PA6 products
Our continuous and increasing commitment to sustainability in plastic buckle manufacturing across a wide range of sustainable initiatives is unparalleled in the industry today. Our concerns about the environmental impacts of uncontrolled and unsustainable manufacturing have driven us to focus on improving processes to become more sustainable.
Nifco prioritizes recovery, recycling and reuse
At Nifco, we have focused on reduction, recovery, recycling and reuse of plastics, finding innovative ways to use available plastics to make new products. This complements our design work on material reduction that does not affect functionality.
Re-Nifco closed loop waste recovery eliminates production waste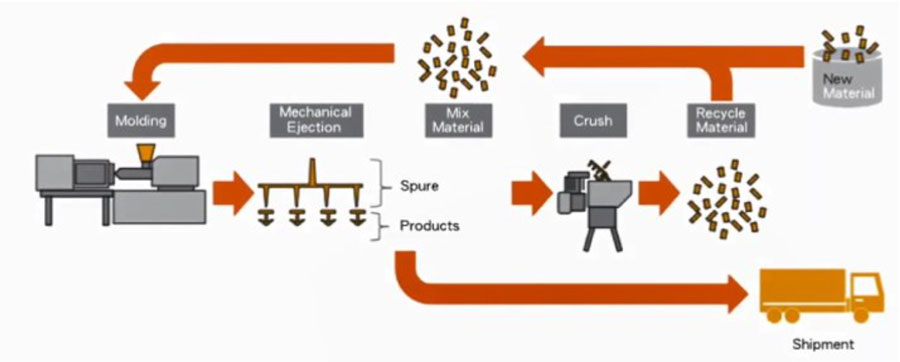 A major breakthrough for Nifco came in 2019 with the establishment of our Re-Nifco in-house closed loop plastic waste recovery system. This eliminated manufacturing waste, as all production stream off-cuts were immediately fed back into the injection molding line.
Dramatic increases in reuse & recycled product manufacturing
By the end of 2019, we had delivered nearly 3 million products made of recycled materials. Initially focused on post consumer recycled PP (PCR PP). During 2020 we more than doubled this figure to approach 8 million products, assisted by the implementation of the Re-Nifco system.

Recycled product manufacturing doubled again in 2021 to reach 16 million. We began using pre-consumer PA6 production waste re-pelleted from waste textile yarn in 2020. This was part of our development of the first mono-material PA6 cord lock, which also won us a ISPO Textrends award in 2022 for metal-free designs that are very easy to recycle, supporting a closed-loop recycling circular economy.

In 2023, we are on track to deliver 50 million products manufactured from recycled materials by the end of 2024. Building on our PA6 success, in 2021 we expanded our research into suitable post consumer recycled (PCR) plastics that would meet the standards our customers need. As a result, we can now offer products made from PCR POM that is processed, re-pelletised and reformed by electronics waste recyclers to meet our engineering specifications.
Ultra-sustainable plastic fasteners from Nifco
Our range of sustainable fasteners in recycled and recovered plastics is unbeatable across multiple categories. Ultralight Nifco fasteners use minimal material for better performance than older, clunkier, designs without compromising on strength or style. These examples of our innovative, stylish and functional plastic fasteners have world-beating sustainability credentials.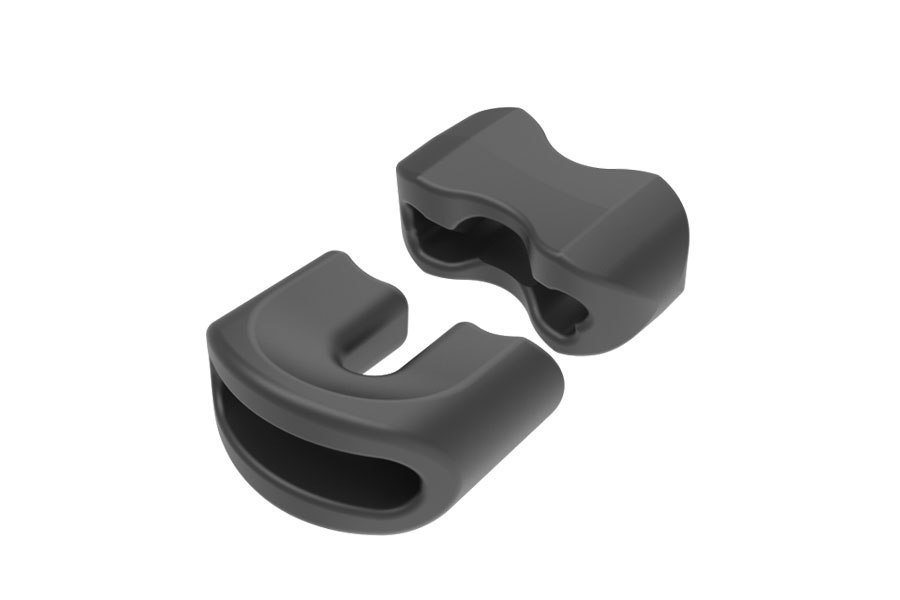 Our recycled PA product line includes ultralight products like the CA12 & CSUA15 cord stopper and puller (shown above), with a combined weight of only 0.34g for revolutionary performance in recycling, recyclability, material reduction and functionality.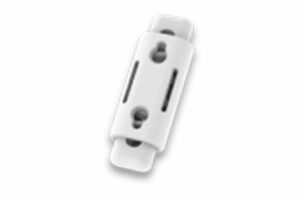 The CL53 cord lock (above) is the first mono-material PA6 metal-free cord lock to be successfully mass-produced by any plastic fastener manufacturer. Designed to support circular recycling and offering similar holding power to competing cord locks with metal springs.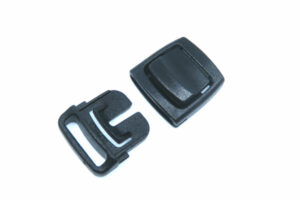 Our best-selling MF R series of front release buckles includes the light weight MF R101A, which is one of many products now available in recycled PCR POM, and manufactured to the same excellent quality standards our customers have come to expect.
Nifco: your best choice for sustainable plastic fasteners today
We help our clients to demonstrate commitment to greener product designs and principles. This increases brand status over competitors. Our plastics recovery, recycling and reuse are part of our innovative approach to sustainability. Combined with low volume engineering excellence and energy saving facilities, this makes Nifco a world leader in sustainability.
Nifco is the best fit for people and planet in the global plastic buckle and fastener industry of 2023. Contact us for more information on our sustainability initiatives and discover how our commitment to green and sustainable manufacturing and design can serve your business requirements for consumer-focused products that won't cost the Earth.