Nifco reinvent clothing fastener technology into bungee lace system fasteners for no-tie elastic shoe laces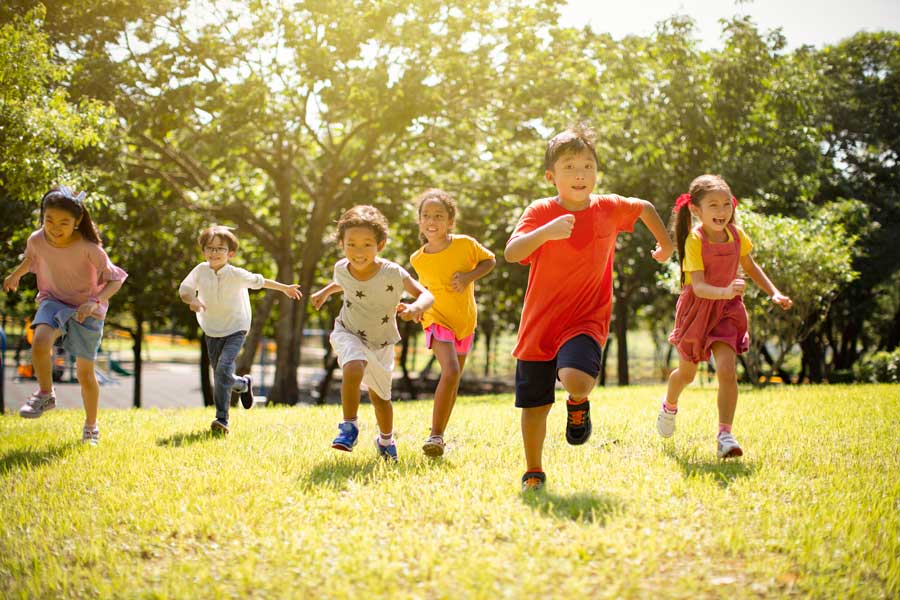 Children can learn how to use a simple no-tie lace system for fastening elastic shoe laces, based on standard bungee cord fasteners used on clothes to increase familiarity. This crossover innovation applies clothes fastener technology to shoe fasteners. The CS Series bungee lace system fasteners can be made from pre-consumer recycled PA6 nylon for maximum sustainability.
The Story Of The Nifco Bungee Lace System Fasteners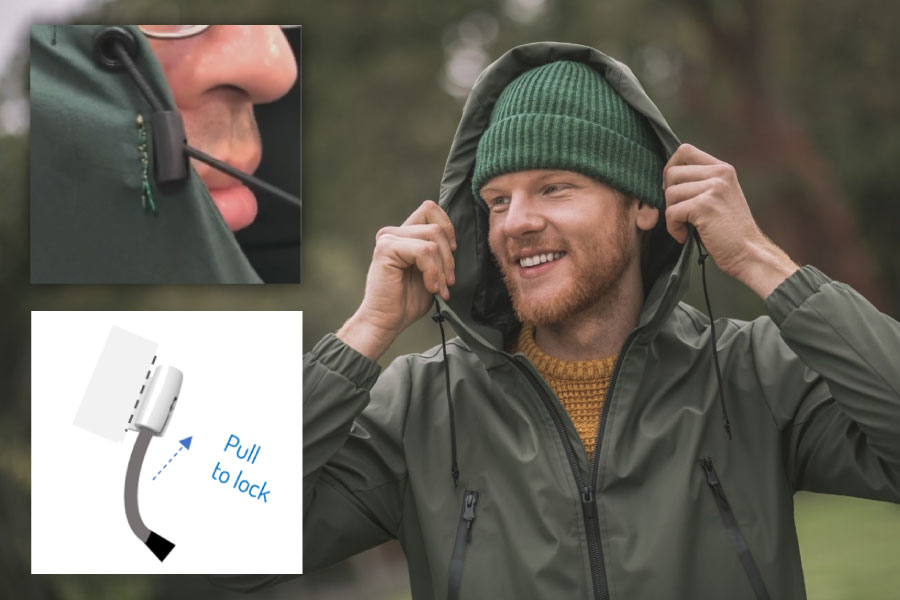 Inspired by our CS48 (revised) bungee fasteners for jackets, the new Nifco bungee cord lacing system is a simple and effective alternative to shoelaces and lace locks that provides a secure and intuitive no-tie lacing plastic fastener for children's shoes. Knowing that lace locks are better than shoelaces for adults, we wanted to create a similar fastener designed specially for children.
We were working on the problem of how to provide similar levels of security for childrens' footwear fasteners to the high reliability of our speed lace lock system but with a simpler child-friendly design. Looking at our range of cord locks, we realized that our existing bungee cord plastic fasteners could be adapted to work as a quick lacing system using bungee cord laces on footwear.
Simply pull to tighten & push forward to release the bungee cord lock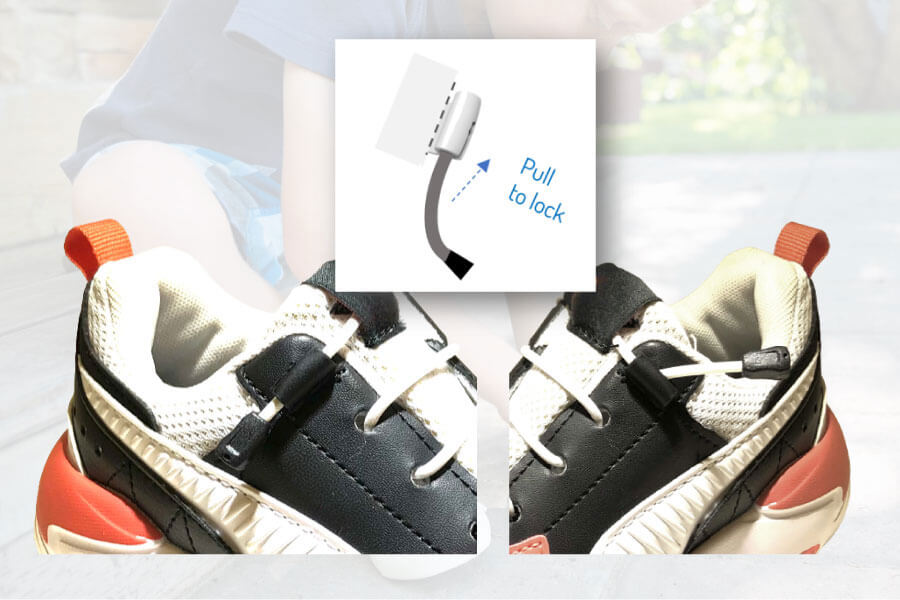 Seeing the fast paced rough and tumble world through a child's eyes, we identified that to a child who has not learned how to knot a shoelace, even the simple squeeze action of our lace locks might be a distraction from keeping shoes fastened securely. Our bungee lace system fasteners, however, have a pull to lock action that couldn't be simpler for secure, quick lacing.
When you think about how easily shoelaces come untied, even when tied by adults, and the risk of slips, trips and falls that result, it is clear that a better solution is required to protect our kids from injury. The Nifco bungee lace closure system offers an intuitive, safe, and cost-effective solution to a familiar problem.
The CS Series bungee cord lock from Nifco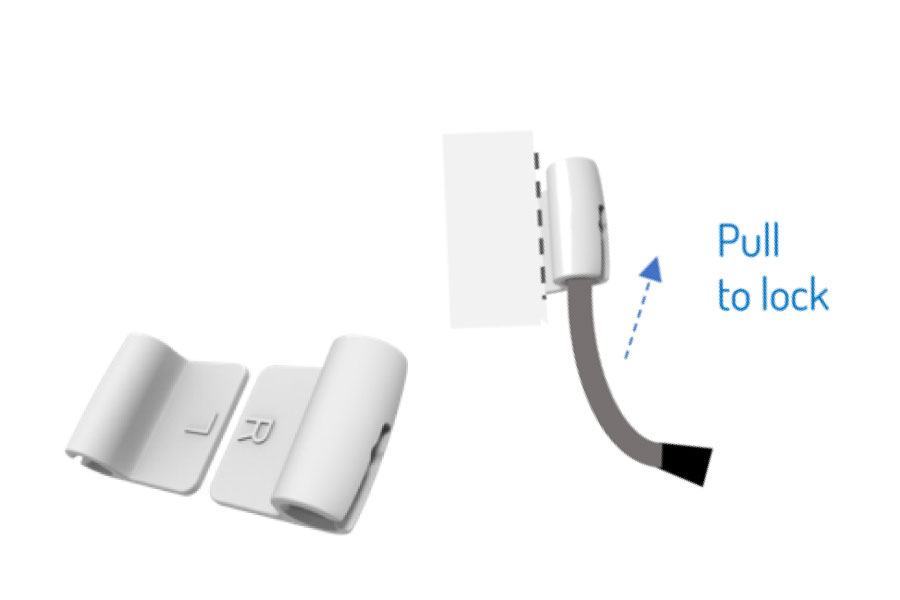 Curious kids will learn from seeing their friends and adults using bungee cord locks and lace locks, making our no-tie laces a playful way to discover how easy and quick shoe fastening can be. This sets up good practices for life in ensuring shoes are securely and safely fastened.
Our bungee lace system is also part of our innovative recycled PA6 product line. As a pre-consumer recycled material from the textile industry, PA6 Nylon offers a highly sustainable method of reusing clean manufacturing waste to create new products without sending plastics to landfill. Our PA6 Nylon products are also easily recyclable in standard waste streams.
---
What are three benefits of bungee lace systems for childrens' shoes?
Easy, quick to learn, no-tie lacing
Teaches good life skills for safe and secure shoe fastening
Safe and secure to protect from injuries caused by loose shoe laces
---
Nifco bungee lace locks: tomorrow's innovation today
Nifco bungee lace locks are part of our continued mission to discover the best fit for people and planet across every application of plastic fasteners for commercial, industrial and personal use. Our research and development is second to none in identifying gaps and market solutions for everyday fastener requirements.
Combining our strong history of technical innovation and contemporary design with our commitment to sustainability, our bungee lace system demonstrates the qualities that have made Nifco so successful today. Contact us to discover how our dedication to innovation, performance, and quality can complement your brand requirements.
Elastic shoe laces
No tie shoelaces
Bungee lace system
Stretch shoe laces
Quick lace shoes
Adjustable bungee laces
Locking shoe laces
Bungee lacing
Bungee cord lacing
Elastic lacing